Sermon for the 19th Sunday after Pentecost – September 30, 2018 by Monsignor Perez part 2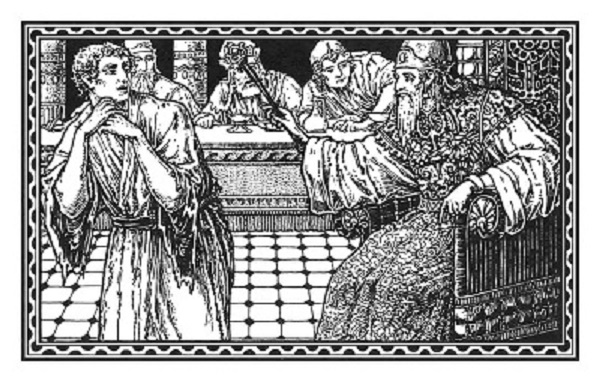 Monsignor Perez
19th Sunday after Pentecost
September 30, 2018
Father began the sermon by reciting the Hail Mary.
I just wanted to report on a few things that I mentioned several weeks ago when I talked about Sister Lucy and the Third Secret of Fatima. Several people asked if I could elaborate on my sources for the Padre Pio statements and what he said in that recent book. So essentially I'm going to try to give you a little bit more in depth there.
Many of us are fairly familiar with the apparition of Our Lady in Fatima in Portugal. For those of us who aren't, Our Lady appeared at Fatima in Portugal in 1917 and said many things, confiding things to the children to be revealed at certain points in history. There were three secrets revealed by Our Lady, two were to be revealed more or less right away and the third was to be revealed if not before, then by 1960 at the latest. Finally, the pope with the bishops of the world were to consecrate Russia specifically to Our Lady's Immaculate Heart. If this were done Russia would convert to the Catholic Faith and there would be a period of peace. The important thing is the significance of Fatima, which is the defining event of our existence right now in this epoch in history; the apparitions of Our Lady of Fatima are the defining event of this epoch. We are living out the drama between the forces of good and evil that were spoken about. The pope still has not consecrated Russia so things will continue to get worse until the great chastisements begin which, of course, we are all waiting for, right?
A book came out, still only in Spanish by José María Zavala: El Sécreto Mejor Guardado de Fátima and it's called in English, The Best Kept Secret of Fatima. Which is all about the Third Secret, the one that was supposed to be revealed in 1960. Pope John XXIII read it, refused to revealed it, as has every pope since then refused to reveal it. Much later on they said, Oh yeah, we're revealing it, – but they gave a phony version of it to conceal what was really in it because it did not jive at all with reports of people who had seen the secret previously but sadly were still sworn to secrecy with regard to the contents. All they could say was, "That's not it".
So Zavala's book came out and in it there is an interview between the author, José María Zavala, and the very well-known Father Gabriele Amorth, an Italian exorcist, who in fact was the chief exorcist of Rome; did thousands of exorcisms during his career, and was a friend of Padre Pio. Father Amorth died in 2016. He first met Padre Pio when he was seventeen years old and knew him throughout his life until Padre Pio died in 1968. Father Amorth was actually the diocesan exorcist for the pope's diocese, which is that of Rome. So, in this interview, Father Amorth reveals that Padre Pio told him he had seen the Third Secret, knew what it was and discussed it with him.
As I said, he knew Padre Pio for 26 years and Padre Pio, as I'm sure everybody knows, was a Franciscan Monk who died in 1968. He had the stigmata, that is, the wounds of Our Lord's crucifixion on his body; in his hands, his feet and his side. He got those when he was nineteen years old and they would bleed. He always wore these half glove things because of the blood that was always coming out of his hands. He is the greatest saint of our day. People love to talk about, Oh, Mother Teresa/Mother Teresa/Mother Teresa. I'm sorry; Mother Teresa has nothing on Padre Pio, nothing. Padre Pio's canonization for example, was delayed because they usually check out all the miracles that are attributed to a beatus while they are thinking of canonization, and he had over 35,000 miracles attributed to him. He is truly miraculous, the greatest saint of our age, a mystic and all kinds of things. Had you confessed to him, he already knew your sins because he could see them. And if you left something out he would go, Uh-oh, what about you know……?  I knew an Italian priest from Northern California in the chapel where my parents went, who would go to confession to somebody else first and then go to Padre Pio for confession just to be on the safe side (Father laughing). He said he always missed something. I surely don't have that gift and nobody I know living today does.
Now a piece of the Fatima puzzle came in the form of an interview of this very famous, now deceased, Roman exorcist, Father Gabriele Amorth, conducted by José María Zavala.
Anyway, Father Amorth was friends with Padre Pio for twenty-six years. Now when Father Amorth was interviewed in 2011 he made Zavala promise to keep the narrative secret until after his (Father Amorth's) death. In the interview Father Amorth relates, as he has done elsewhere, first of all that he did not believe the consecration was ever done, a reference to the "consecration of the world" by John Paul II in 1984, or at least that it was insufficient to satisfy the requirement set forth by Our Lady. Now just to remind you, the real Sister Lucy, when asked at one point if the consecration of the world done by Pius XII to the Immaculate Heart was accepted, she answered, "No, it was not"! Okay then, if Pope John Paul II did this, the consecration of the world to Our Lady's Immaculate Heart, and why would it be sufficient not mentioning Russia, if Pius XII's consecration was insufficient which as well, did not mention Russia? Father Amorth said there was then no consecration. Father Amorth says, "I witnessed the act. I was in St. Peter's Square that Sunday afternoon very close to the pope, so close I could have almost touched him". Pressed by Zavala as to why he so forcefully believes that the consecration was not done, Father Amorth replied, "Very simple. John Paul II wanted to mention Russia expressly but in the end he did not".
Zavala pressed the issue with Father Amorth saying that Sister Lucy herself, as mentioned above, said that heaven had accepted the consecration. [Monsignor: Remember dear friends, this was the fake replacement Sister Lucy by this point, as I mentioned before.]
Zavala describes an incredulous reaction from Father Amorth who said, "Lucia said that?" Zavala continues, Well Cardinal Tarcisio Bertone said it in the year 2000 hiding behind the letter from Lucy dated November 1989 in which she stated that heaven had admitted consecration in spite of the most important conditions.
Father Amorth asked, "Have you seen that letter?" as if conducting a police interrogation in search of evidence.
"Never" Zavala said flatly.
"I do not think you will ever see it because I am convinced Sister Lucy did not write it" said Amorth.
"How are you so sure of that?"
Amorth replies, "Why didn't Bertone show it when he should have when he announced the third secret of Fatima? A simple photocopy of the manuscript, included in an official dossier at the Vatican, would have been sufficient to dispel any doubt. If the Vatican has always been scrupulous in providing the documentary proof that authenticated the information by Lucia on minor matters, what reason would they have to skimp on the only documentary evidence that, according to Bertone, validated a fact that without doubt was of as much importance as the consecration performed by John Paul II?"
"Yes, it's weird," said Zavala.
Amorth continues, "You really think Lucia took five years to write that the consecration had been truly accepted? And that Bertone waited no less than sixteen years to announce the validity of something so crucial as the consecration of Russia to the Immaculate Heart of Mary?" Father Amorth's voice sounds like dry leaves.
"It's all very strange, in truth." I [Zavala] nod again.
"Moreover," he adds, "if the consecration of the world to the Immaculate Heart of Mary made by Pius XII in 1942 –"
[Monsignor: So you see this is another thing, in 1942, World War II going on, Pius XII consecrated the world to Our Lady's Immaculate Heart, like Pope John II later, he did not mention Russia] So Amorth:
"…if the consecration of the world to the Immaculate Heart of Mary made by Pius XII in 1942 was only partially accepted, for Jesus said that in view of it the war would only be shortened rather than finished immediately…"
[Monsignor: So had he mentioned Russia, World War II would have ended in 1942. Instead it ended in 1945 because they left out Russia.]
"…why would He now change His mind with John Paul II if Russia was not mentioned on this occasion?"
"I have no doubt that the consecration did not occur on the terms required by the Virgin. But we must not lose sight of what she herself wanted to tell us through Lucia: 'In the end My Immaculate Heart will triumph. The Holy Father will consecrate Russia to me and it will become thereby granting itself to the world a time of peace'…"
The interview digresses here from the topic of Fatima, but Zavala returns to it again later:
Zavala speaking, "Forgive me for insisting on the Third Secret of Fatima: Did Padre Pio relate it, then, to the loss of faith within the Church?"
Father Gabriele furrows his brow and sticks out his chin. He seems very affected.
[Monsignor: Now you have to remember too, Father Malachi Martin, who had seen the Third Secret but was bound to secrecy, who said: I can't say specifically right now what it means (and then he was killed, by the way too, by these people who didn't want the secret revealed) – so he says, You have to keep in mind the general apostasy of the Church in the latter times. The "apostasy" means the hierarchy, the pope and the bishops and everybody; the priests will lose the faith and fall away from the Church and start proclaiming something else. So Malachi Martin had said this already before this interview and it's interesting that Padre Pio said the same now to Father Amorth]:
"Indeed", Father Amorth says, "One day Padre Pio said to me very sorrowfully: 'You know, Gabriele? It is Satan who has been introduced into the bosom of the Church and within a very short time will come to rule a false Church.'"
"Oh my God! Some kind of Antichrist! When did he prophesy this to you?" said Zavala.
"It must have been around 1960, since I was already a priest then."
"Was that why John XXIII had such a panic about publishing the Third Secret of Fatima, so that the people wouldn't think that he was the anti-pope or whatever it was…?"
A slight but knowing smile curls on the lips of Father Amorth.
"Did Padre Pio say anything else to you about future catastrophes: earthquakes, floods, wars, epidemics, hunger…? Did he allude to the same plagues prophesied in Holy Scriptures?" asks Zavala.
"Nothing of the sort mattered to him, however terrifying they proved to be, except for the great apostasy within the Church."….
[Monsignor: So the only thing that mattered to Padre Pio was what happened in the Church.]
…."This was the issue that really tormented him for which he prayed and offered a great part of his suffering, crucified out of love."
[Monsignor: Imagine if the likes of Padre Pio hadn't prayed about the current condition in the Church how much worse it would have been so soon, but it's still not getting better right now. And Mr. Zavala gets it!]
Zavala says to Father Amorth, "The Third Secret of Fatima?" Father Amorth says, "Exactly."
"Is there any way to avoid something so terrible, Fr. Gabriele?"
"There is hope, but it's useless if not accompanied by works. Let us begin by consecrating Russia to the Immaculate Heart of Mary, let us recite the Holy Rosary, let us all do prayer and penance…" he said with emphasis.
[Monsignor finishes the sermon:]
And so my dear faithful, that is the rest of the documented source. If you Google: Padre Pio/Father Amorth Interview, you will find the source for that. Hopefully they'll come out with the book soon in English.
Chief Exorcist Father Amorth: Padre Pio Knew The Third Secret
So my dear faithful, the message remains the same: pray, pray, pray and sacrifice. Offer prayers of reparation for our own sins and the sins of the Church. Offer prayers and sacrifices that we can accept this grace of having a good Supreme Court Justice in light of everything. Pray for the Church and the Consecration of Russia.
The reason I felt it important for me to go over this today is, I think it needs to be very clear in your mind that the Novus Ordo Church, they're not just a bunch of evil doers, they're not just a bunch of people who have strayed a little bit from the faith. This is the "replacement church" that Padre Pio is referring to and that needs to be kept firmly in mind. And as such, we don't want anything to do with them. Archbishop Lefebvre said the same thing. He said "You should have no talks with Rome until they show some signs of becoming Catholic" which until this day they still refuse to do.
In the Name of the Father, and of the Son, and of the Holy Ghost. Amen.